Household Automatic Sweeping Robot Three-in-one Multifunctional Intelligent Sweeper Sweeping Mopping Vacuuming USB Charging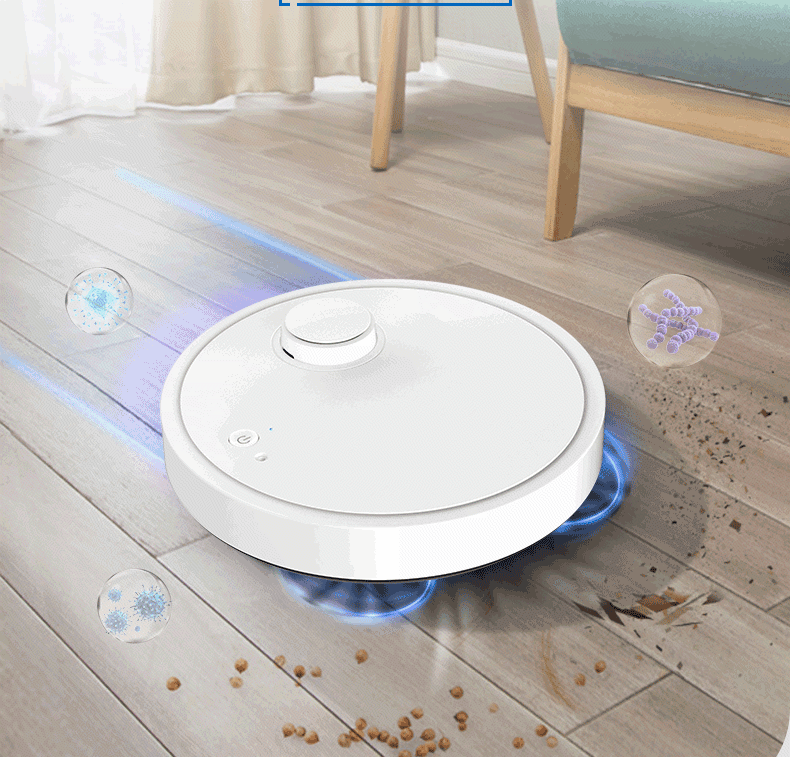 Features:
1. Three-in-one multifunctional intelligent robot: sweeping, mopping and vacuuming, clean the floor efficiently, and make your home clean and comfortable.
2. Mute imported moto, surging large suction power, low noise for cleaning, effectively removing dust, hair, grains, snack debris and other garbage.
3. One-key start, multiple cleaning modes (automatic cleaning mode, sweeping mode, mopping mode) make daily cleaning easy and simple.
4. The cleaning area is large (100-150㎡), the coverage rate is high, the repetition rate is low, and obstacles are automatically avoided. It is suitable for flat floors such as marble, ceramic tiles, and wooden floors.
5. The thin and light body design can freely perform deep cleaning at the bottom of furniture such as wardrobes, sofas, beds, etc., maki the cleaning more comprehensive and thorough.
6. The upgraded version of the large dust box can filter fine dust multiple times and blow out clean air, which is easy to disassemble and clean (washable).
7. Anti-collision system: Intelligent anti-collision function and front soft bumper protect the furniture and avoid damage to the furniture by the sweeping robot during cleaning.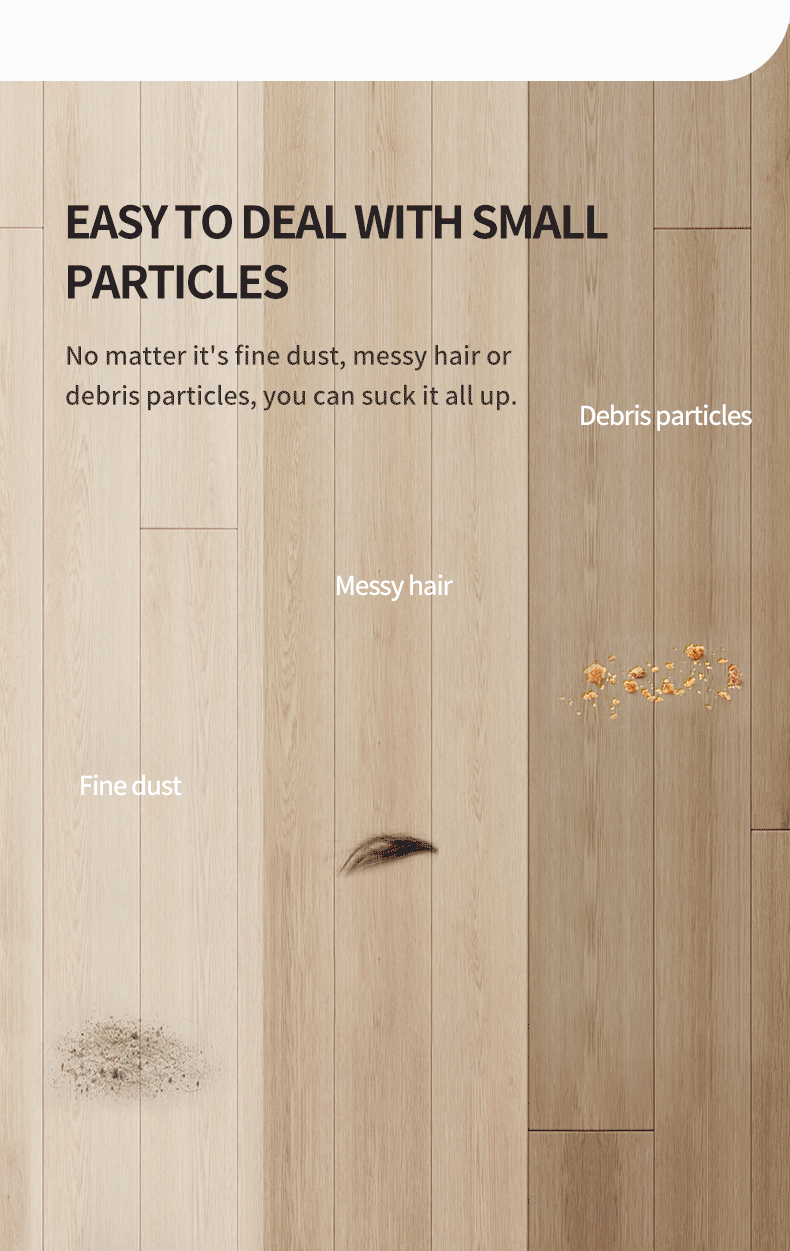 SWEEP THE CREVICE DUST
New system 3.0 super upgrade
Operation method:
Switching method: Press the host switch, the sweeping robot enters the working mode and the working light is on. Press the main switch again to turn off the robot cleaner.
Charging method: Connect the Micro-USB head of the USB cable to the charging port of the sweeping robot, and then connect the USB head to the converter for charging.
Charging status: the charging indicator light is on, indicating that it is charging, OFF indicates that the charging is complete, and the general charging time is about 2-3 hours.
Note:
Dust may blow out from the entrance, please empty the dust box after each use.
How to clean the dust box:
The dust box is located at the bottom of the machine, pull the plug to rotate outward.
Open the dust box, clean the dust inside, and wipe off the residue with a wet and dry cloth.
Put the dust box back into the machine.

4.Specifications:

Material: ABS

Color: White, black

Size: 24.8*24.8*6.8cm

Weight: 570g

Packing size: 27.5*27*8cm

Fan suction: 1500pa

Dust box: about 150ML

Charging time: about 4 hours (USB charging)

Working hours: about 70 minutes

Rated power: 3W

Working voltage: 3.7V

Battery capacity: 2400mAh

Clean area: 150㎡