Experience the suction power of a hurricane in the palm of your hand
Introducing Keilini Wireless Handheld Car Vacuum Cleaner the most powerful and portable, and versatile solution to clean your car on-the-go! With its powerful suction,
long battery life, and lightweight design, you can effortlessly tackle any mess in your car or home. The multiple attachments, including the crevice tool and dusting brush,
are designed to tackle any cleaning task, and the removable and washable filter makes cleaning the vacuum a breeze.
Say goodbye to your messy car and hello to a spotless and inviting ride with Keilini Wireless Handheld Car Vacuum Cleaner!

EFFORTLESS CLEANING ANYTIME & ANYWHERE
Cleans up Hard-to-Reach Corners of Car & Home
It can easily pick up even the tiniest dirt particles, pet hair, and crumbs from any nook and cranny, giving you all-around cleaning.
1/3 of The Size of Conventional Vacuum cleaners
But don't let its size fool you - our vacuum packs a punch. At only one-third the size of conventional vacuums, it's easy to maneuver and store, but still powerful enough to get the job done.
No Wires, No Hassle
No more tangled wires, no more tripping hazards - experience the freedom of wireless cleaning with our state-of-the-art vacuum cleaner.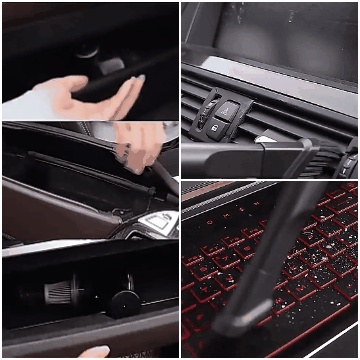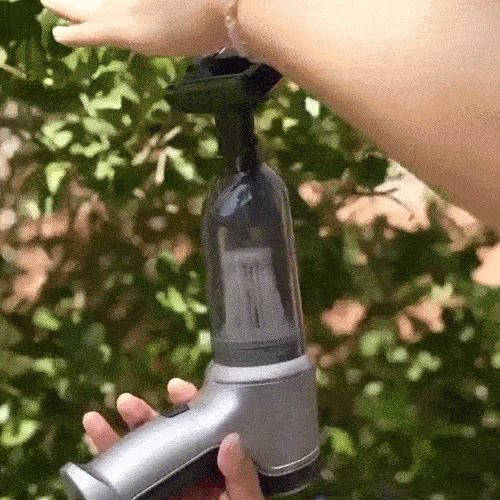 YOUR ULTIMATE ON-THE-GO CLEANING COMPANION
It's battery-powered and cordless, perfect for those who spend all day in the car. With a cordless design, it can be moved anywhere in your car without worrying about reaching power outlets.
Whether you are on a family road trip, commuting to work, or just running errands around town, this powerful vacuum can always be your perfect companion.
And with its lightweight and compact design, it's easy to store in your trunk or glove compartment when not in use.